Holy Week and Easter
03 Mar 2016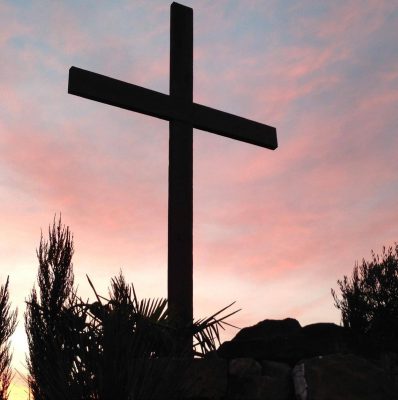 Join one of the many services, talks and events at Canterbury Cathedral during this important period in the Christian liturgical year.
Click here for further information on The Easter and Holy Week Services
Message from Revd Clare Edwards
Nourishment for Holy Week and Easter
We look forward to welcoming you to Canterbury Cathedral during Holy Week. Holy, set apart, special, because we remember Jesus' arrest and trial, his crucifixion, death and burial.
In addition to the services, talks and art exhibition listed on the Holy Week and Easter leaflet, which nourish our hearts and minds, we are pleased to offer nourishment for the body! A simple sandwich lunch with fruit and tea/coffee will be served in the Kentish Barn prior to the 21st – 23rd March lunch time talks. Lunch is available from 12.45pm and the talk begins at 1pm. There is no set charge, we request £5 donation to cover the cost.
On the evenings of 21st – 24th March a two course set meal followed by tea/coffee will be served in the Cathedral Lodge Refectory Restaurant. The main course will be served from 6pm and is open to all and particularly suitable for those attending the 7.30pm services for Holy Week. Tickets are £12.95 per meal and £50 if you book for four. Your meal ticket entitles you to a reserved seat in the Cathedral for the Monday to Wednesday services and on Maundy Thursday for the 7.30pm Eucharist of the last supper, with the washing of feet, stripping of the altars and procession to the crypt for the vigil.
Meals need to be booked by 16th. March via The Cathedral Lodge Reception, either in person or with a credit card on 01227 865350.
Menu
Monday 21st March
Turkey, Ham and Leek Pie
Kale, Chestnut and Mushroom Pie (v) New Potatoes
****
Baked Chocolate Cheesecake, Raspberry Sauce
****
Tea and coffee
Tuesday 22nd March
Gnocchi baked with a Beef Ragu
Gnocchi baked with a Tomato and Basil sauce with Mozzarella (v)
Served with chef's selection of Salads & Garlic Bread
****
Individual Trifles
****
Tea and Coffee
Wednesday 23rd March
Marinated Swordfish skewers
Goats cheese and Mediterranean Vegetable Filo Parcels (v)
Served with braised Rice, chef's selection of Salads, Flatbread & Salsa Verde
****
Baklava, Chantilly Cream
****
Tea and coffee
Thursday 24th March
Boeuf Bourguignon
Lentil and Mushroom Bourguignon
Served with Mash Potatoes & Roasted Root Vegetables
****
Key Lime Pie, Citrus Syrup
****
Tea and Coffee