Festive Lunches and Christmas Parties in Canterbury 2016
27th November - 23rd December 2016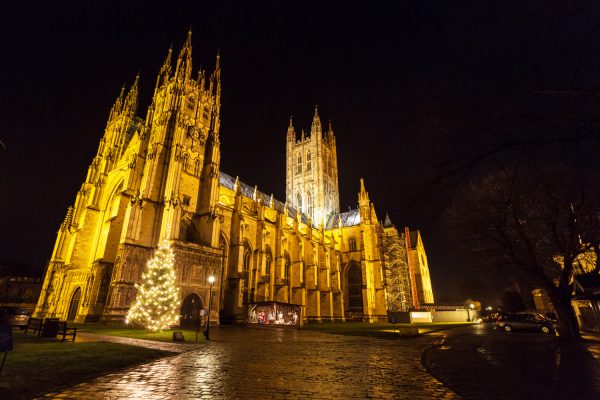 Within the inspirational grounds of Canterbury Cathedral, the Cathedral Lodge offers superb first class banqueting facilities and is in the ideal location to remember the true meaning of Christmas. From only £22.95 per person, our great value Christmas lunches and party nights in Canterbury are perfect for large or small groups and a great way to celebrate with your family, friends or colleagues.
Download a copy of our Christmas brochure and call our events office now to find out dates available for the best Christmas Lunches and Party Nights in Canterbury!
Christmas Party Nights with space: Saturday 26th November, Thursday 1st, Sunday 4th, Sunday 11th, Wednesday 14th, Sunday 18th, Monday 19th, Tuesday 20th & Wednesday 21st December
Christmas Lunches with space: Thursday 1st, Tuesday 6th, Thursday 8th, Monday 12th, Wednesday 13th, Tuesday 19th, Wednesday 20th and Thursday 21st December
Christmas Dinners (without a disco) in the Refectory Restaurant with space: Friday 2nd Friday, Friday 16th December and Friday 23rd December, plus various mid-week dates.
Friday and Saturday party nights are priced at £35.95 per person, Monday-Thursday nights are priced at £29.95 per person and Sunday nights are priced at £27.95 per person.
Christmas Dinner in the Refectory Restaurant is £24.95 per person
Christmas lunches are £22.95 per person.
Christmas Menu 2016
Starters
Clementine Cured Gravlax, served with Sunflower Seed Bread and Horseradish Cream
Ham Hock Terrine with Spiced Tomato Chutney and Pickled Slaw
Tomato and Basil Soup (V)
Olive, Harissa and Polenta Terrine, with Spiced Tomato Chutney (V)
Main Courses
Traditional Turkey with all the trimmings
Braised Ox Cheek served with Fondant Potato and a Damson Jus
Cod Supreme with a Gremolata Crumb, served with New Potatoes a Green Vegetable Medley, Baby Onions and Salsa Verde
Root Vegetable Charlotte with a Wholegrain Mustard Jus (V)
Desserts
Chocolate Mousse Cake with Raspberry Yoghurt and an Oreo Crumb (V)
Passion Fruit Tart, served with Mango Cream and Passion Fruit Seeds (V)
Christmas Pudding with Brandy Cream (V)
Followed by tea or coffee, and mini mince pies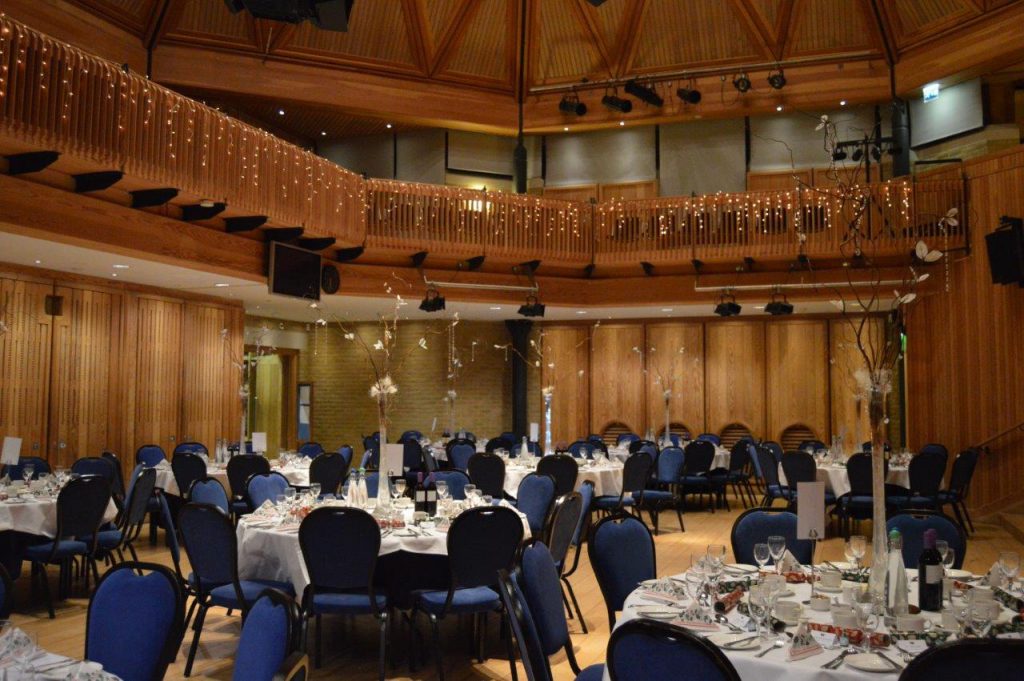 More Special Events